Description
Features
Butterfly Rhino Plus TTWG 2-litres aesthetically designed body, body made of high-quality ABS material, portable and in a convenient size, sturdy high torque single phase motor, detachable stainless steel drum and roller stone assembly, uniform grinding pressure, most hygienic, easy to handle, warranty: 2 years manufacturer warranty.
Bring home this 2-litre wet grinder from Butterfly and handle your grinding jobs effortlessly. Designed to ease your kitchen experience, this wet grinder features a body made of ABS plastic and contains two cylindrical stones which pave the way for ideal grinding.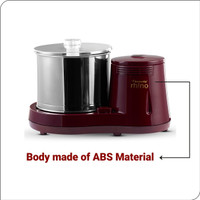 Durable ABS Plastic Body
Made of ABS plastic, this wet grinder features a body that is shockproof and resistant to heat. Apart from covering and protecting the motor inside, its durable plastic body holds the cylinder intact and supports its speed rotation.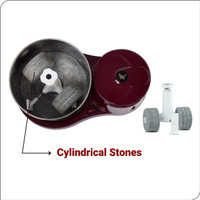 Cylindrical Stones for Perfect Grinding
Featuring two durable and efficient cylindrical stones, this wet grinder meets all your grinding needs efficiently.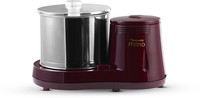 Great Aesthetics
Sporting an elegant appearance, this wet grinder's exquisite look greatly enhances the decor of your kitchen. Also, its compact size ensures that it can be placed even in a small-sized kitchen.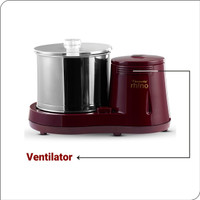 Ventilator – No More Overheating
Designed to regulate this wet grinder's body heat, this ventilator works well with the power of 230 V and 50 Hz AC. Also, its motor protects from any abnormalities or accidents that may occur due to overheating or overloading.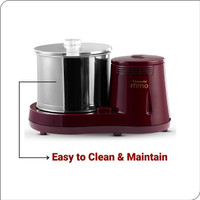 Easy to Clean and Maintain
Cleaning your wet grinder will become much simpler, thanks to this grinder's lightweight design and easy handling. It features a smooth outer plastic body and any dried up flour can be easily cleaned up with just a wipe.