Description

Hassle-free Cleaning
Smart Voice
Control
Go hands free and operate your robo via simple voice commands and get your cleaning done hassle free.

Allows Deep Cleaning
Powerful Suction
Its a 1400-Pa motors tackles stubborn dust and dirt from corners and cleans tough stains with ease.

Ensures Complete Wet & Dry Cleaning
2-stage Cleaning
Equipped with a 2-stage cleaning process that includes powerful suction for vacuuming and advanced electric water tank based mopping to ensure complete everyday cleaning.

Use it Anywhere
Multi-surface Cleaner
Cleans wooden floors, marble, tiles and carpets with ease, making it perfect for everyday cleaning.

Targeted Cleaning
Room Zoning
Allows you to choose the size and location of the target area for cleaning.

Mark Prohibited Areas
Forbidden Area Zoning
User can select the size and location ofthe area that should not be cleaned.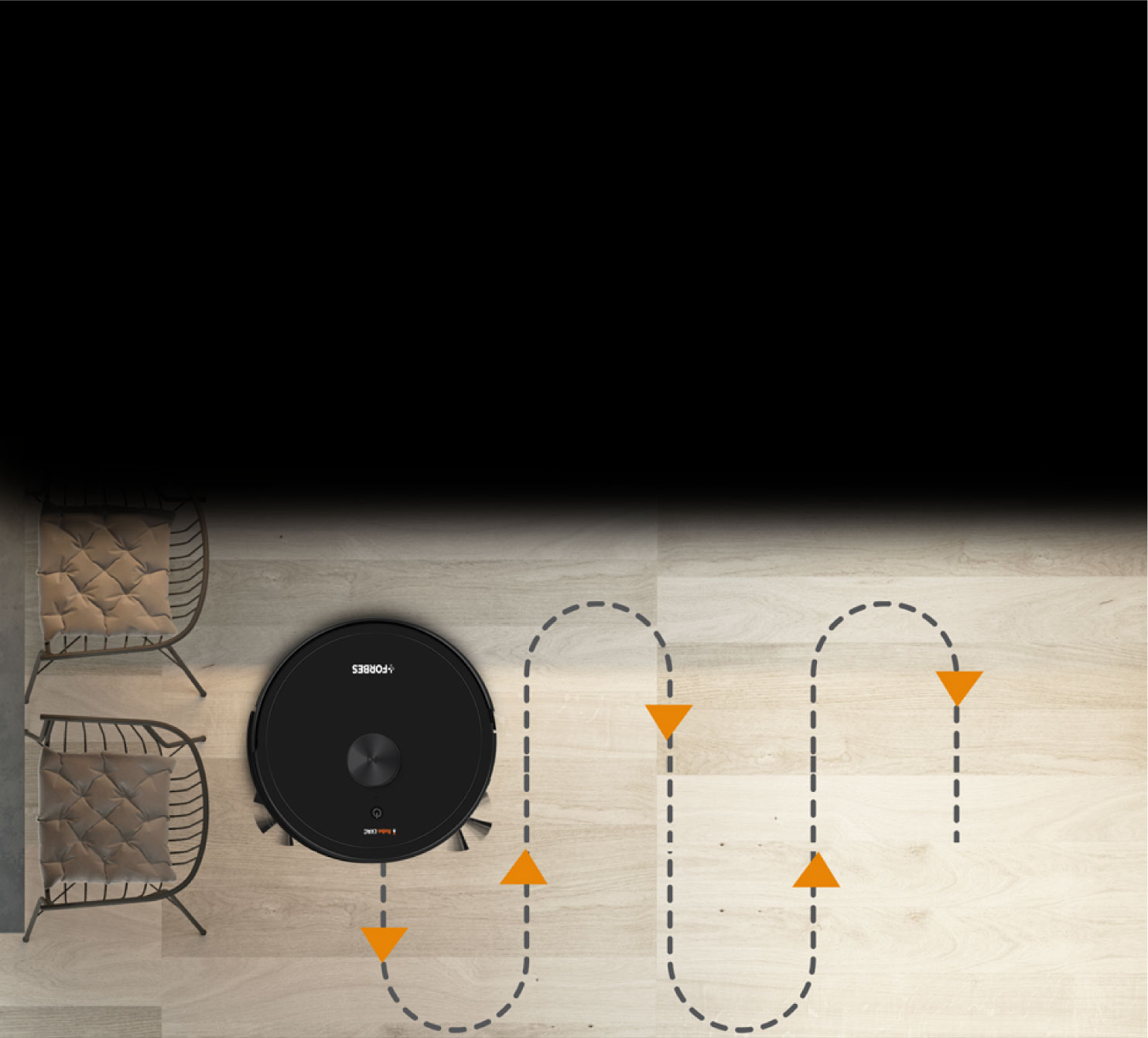 Hassle-free Cleaning
Auto Cleaning Mode
Starts cleaning automatically and adjusts cleaning on its own.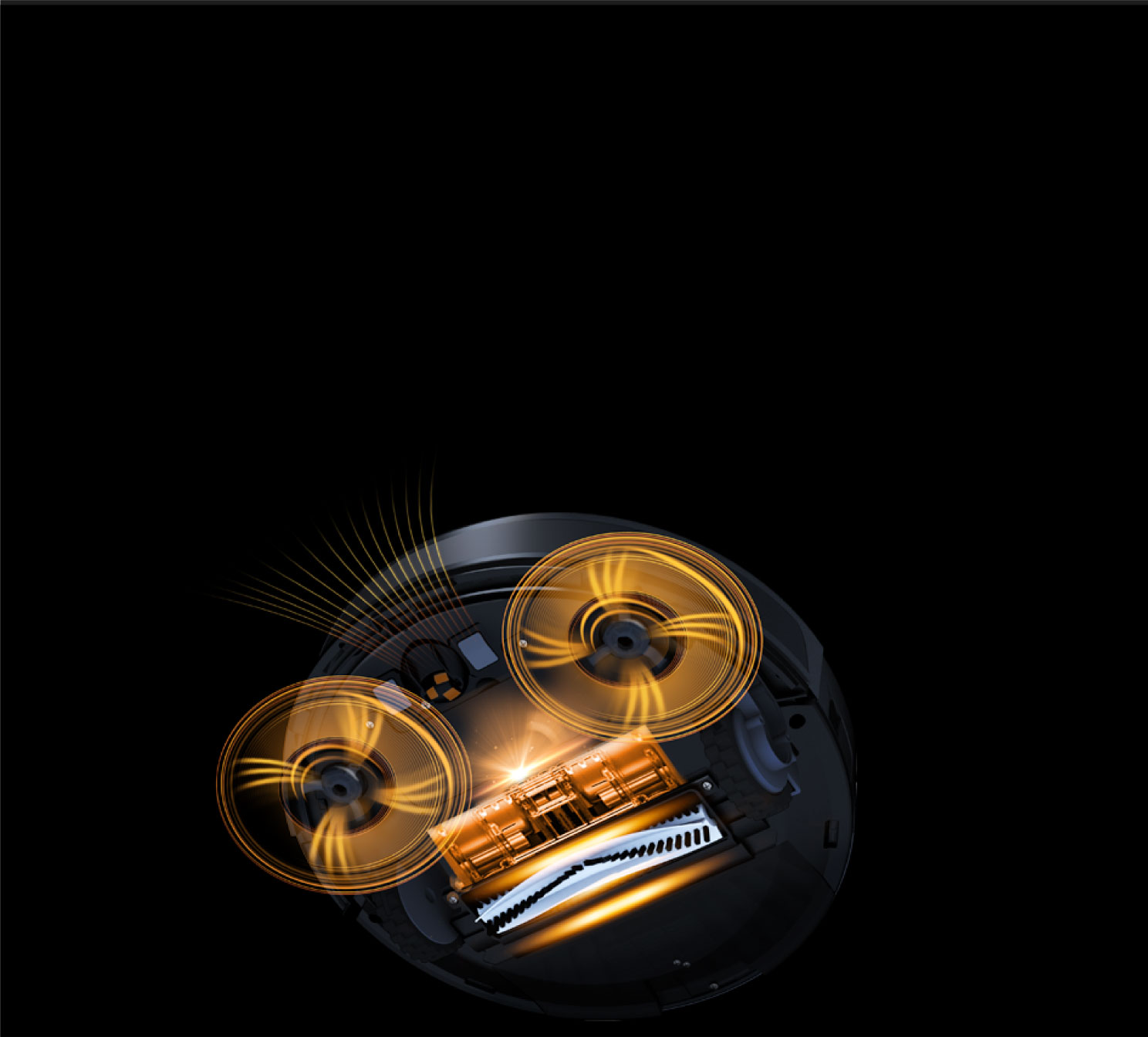 Enables Deep Cleaning
Turbo Cleaning
Mode
Slows down speed and increases vacuum power, while speeding up the main brush rotation for deep cleaning.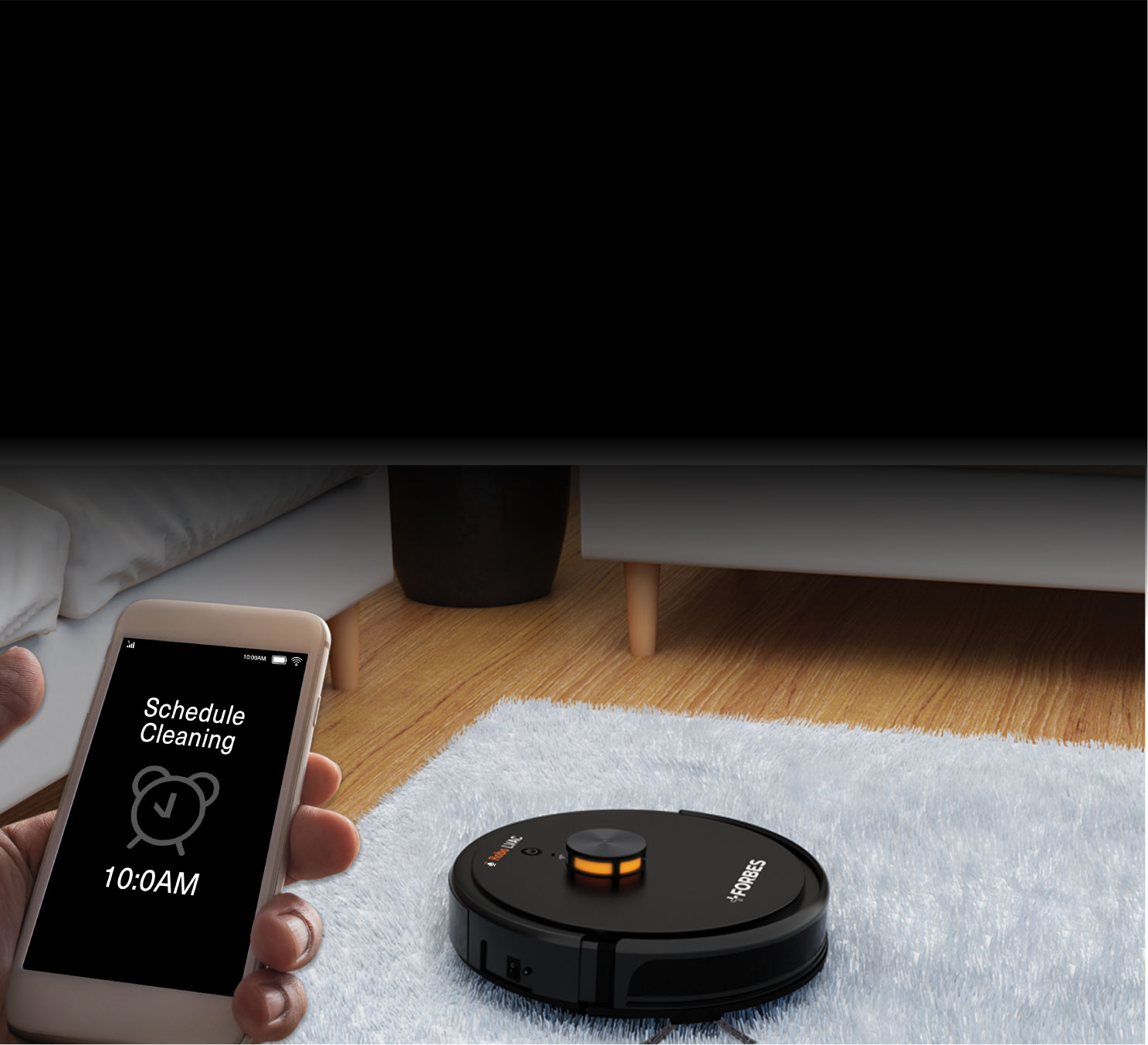 Operated From Anywhere
Forbes Robo Application
Get full control of the robo with the help of a smartphone app and change its cleaning modes, directions, suction power speed and more at anytime from anywhere.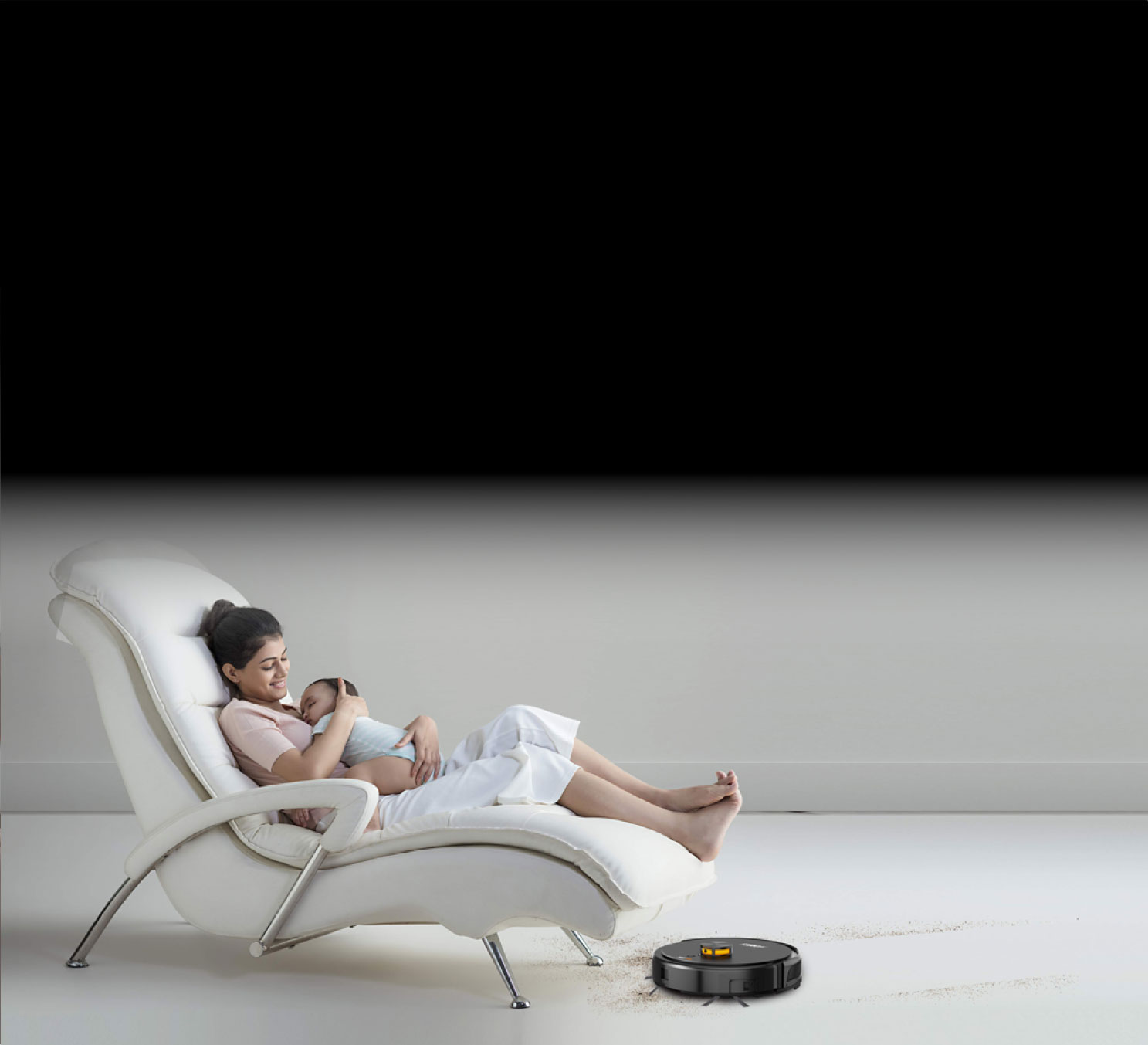 Reduces Noise Levels
Silent Mode
Slows down its moving speed and main brush rotating speed and decreases the vacuum power to minimise noise level.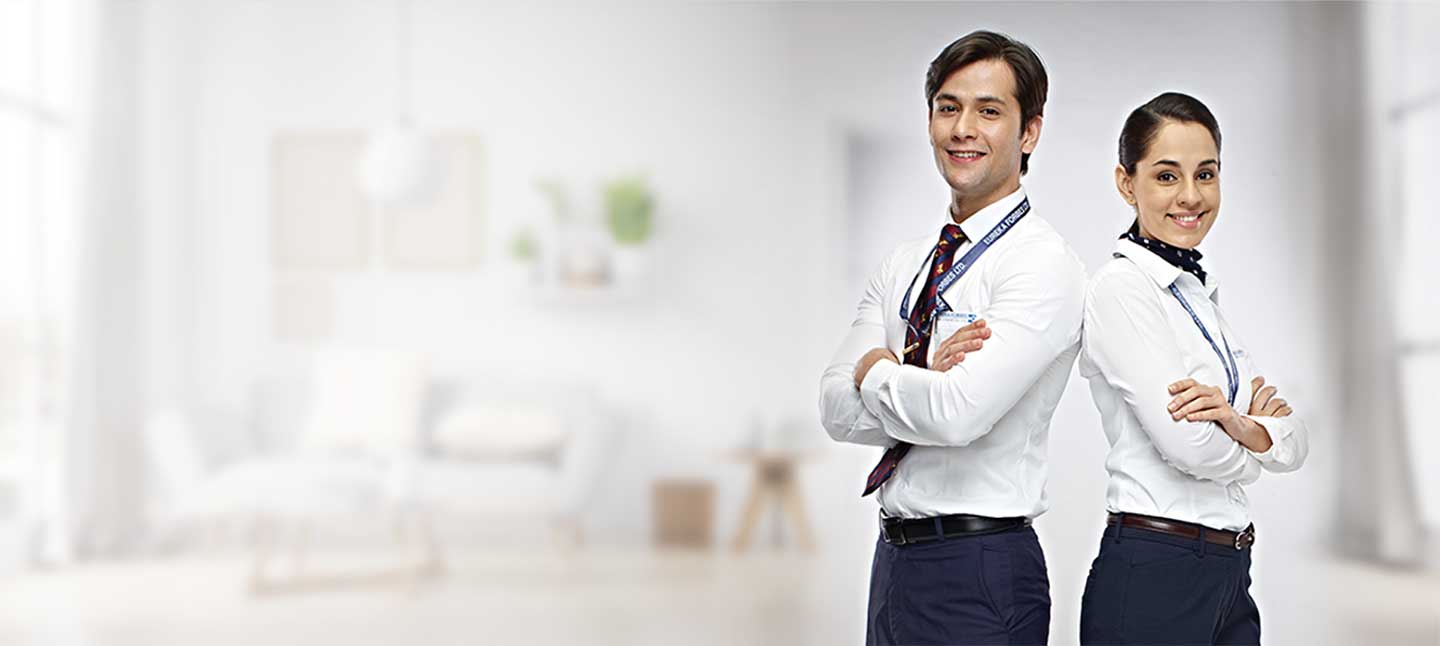 INDIA'S NO.1*
VACUUM CLEANER
BRAND
Product designed for Indian homes
The service centre at every 5 km across 750+ towns of india
More than 2cr. consumers use Eureka forbes products

*As per syndicated market research data FY 2020-2021.