Description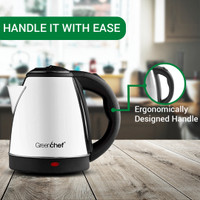 Cool-touch Handle
Boasting an ergonomic cool-touch handle, the Greenchef 1.5 L Electric Kettle allows you to hold it comfortably without the risk of scalding your hands.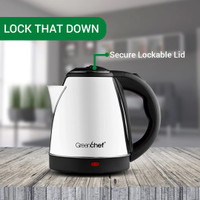 Secure Lid
With its one-click secure lockable lid, this electric kettle prevents any leakage. Furthermore, this electric kettle's lid sports the same cool-touch feature as its handle.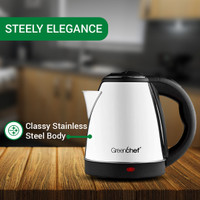 Stainless Steel Body
Built with a sleek stainless steel body, this electric kettle is not only stylish but also ensures long-lasting performance.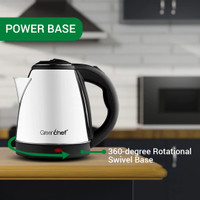 Swivel Base
Thanks to its 360-degree rotational base, this electric kettle enables you to easily move it around and plug it wherever you want.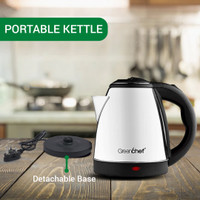 Effortless Handling
Courtesy of its detachable base, this electric kettle allows you to easily carry it anywhere. Consequently, you can easily brew a cup of tea or coffee and take it with you to your bedroom or living room.