Description
Water/Ice chamber with refill reminder
Put some ice to the dedicated ice compartment and enjoy your picnic during hot summer. The water indicator ensures the table fan never runs out of water.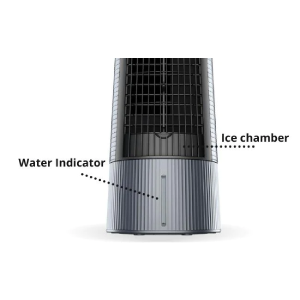 Multi-functional smart machine
Duet i-S has water-proof and touch-sensitive display functions for quick and easy execution. It's soothing lights lets you calmly enjoy what you do.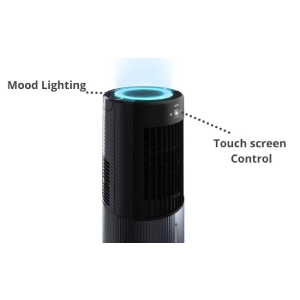 Swing action
Multi-level swing mode and Automatic horizontal air flow. The swing feature distributes the air around the room and make the whole room cool.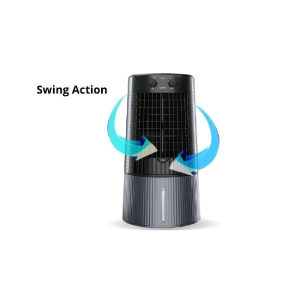 New generation cooling pads with dust filter
The indoor and outdoor table fan distributes cool air through the honeycomb cooling media while the dust filter cleanses the air. This stylish yet portable machine converts hot-dirty air to cool and moist air.